Download Brochure
Rely Platform
Download a brochure and learn how Rely:
Makes you a better investigator by capturing all the information you need - policies, records, decisions - in

one secure platform

Speeds up the review and approval process for workplace investigations

Saves you time writing reports so you can get on with more strategic work




Manages security, reliability, privacy, and compliance requirements for your data




Works seamlessly with Your Call to manage all your issues, whistleblowing and mandatory reporting through one provider, one platform and one independent whistleblowing hotline.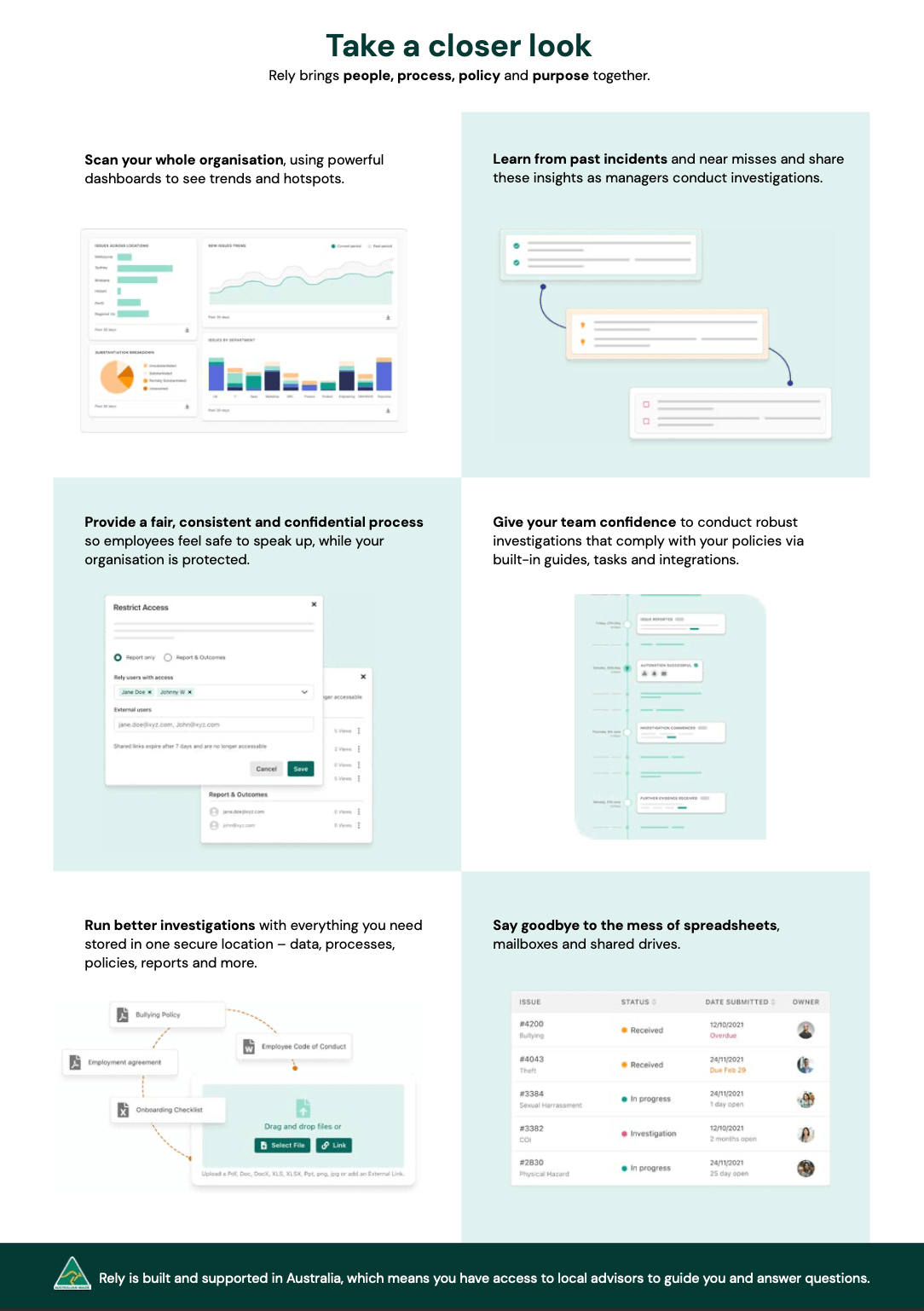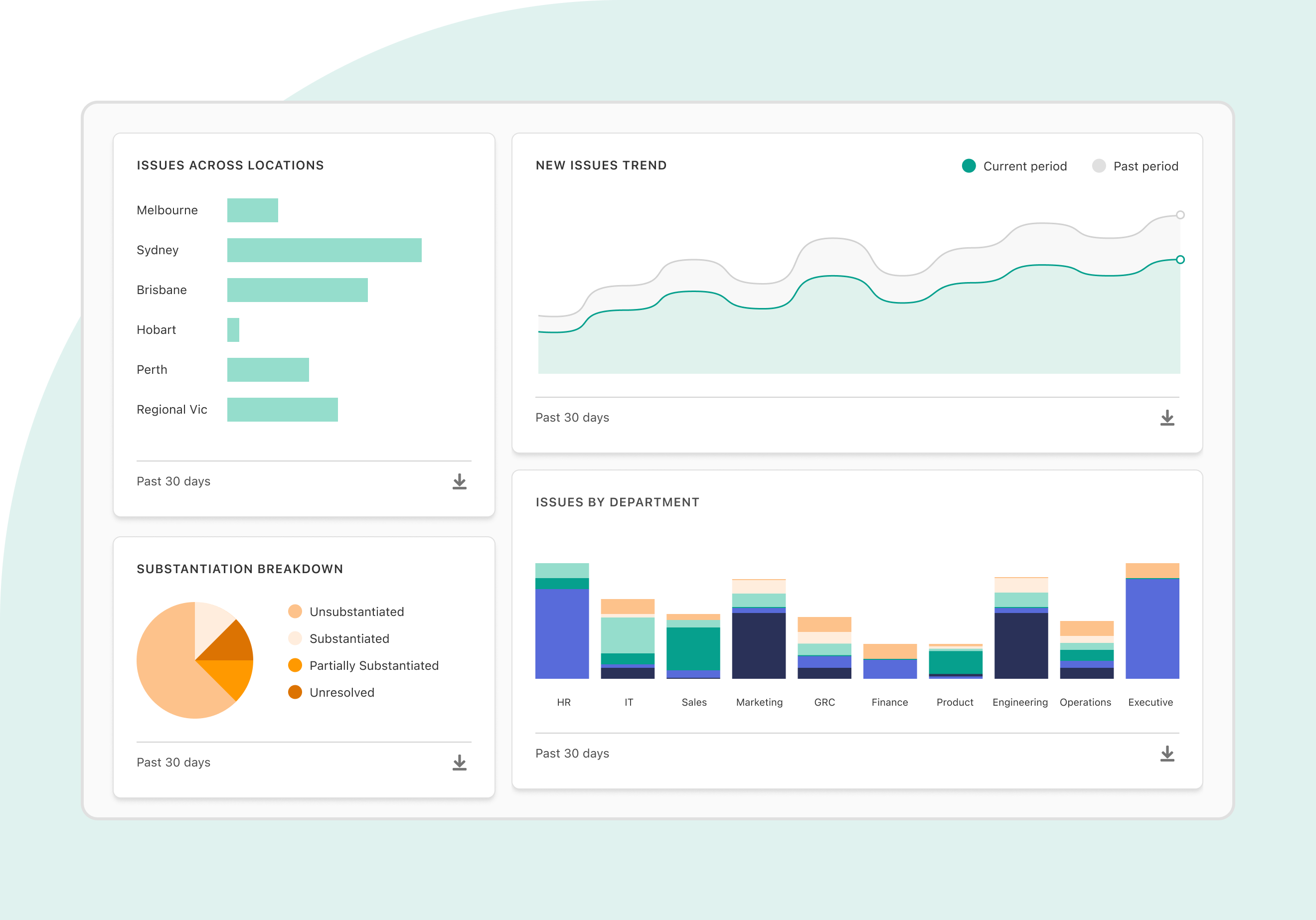 What is Rely?
Manage workplace issues
Rely is an intelligent case management system that helps you manage workplace issues with confidence.