Download Free Guide
Psychological Safety at Work
Download our free guide on Psychological Safety at work and discover:
What is Workplace Psychological Health
What is a psychologically safe workplace
Why employers need to listen before employees will speak
How to build a psychologically safe environment
Take the quick 5 minute pulse check to see how psychologically safe your workplace is.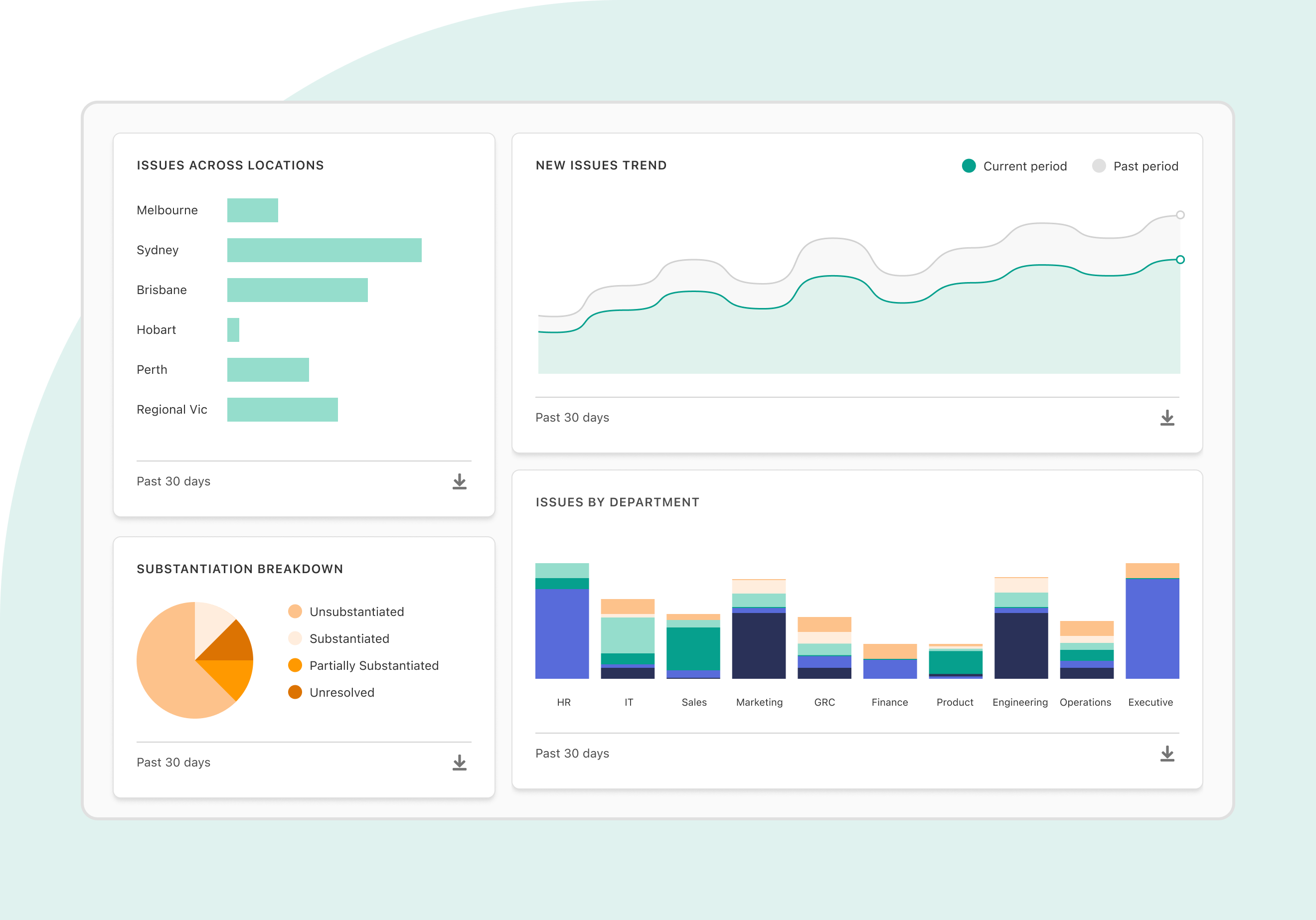 What is Rely?
Manage conduct & culture issues
Every issue, complaint or piece of feedback is an opportunity to listen to your team and earn their trust. That's why we made Rely – an intelligent case management platform that helps you prevent, detect and respond to issues, and build a better culture.