Download Free Guide
Better Workplace Investigations Guide
Download our Better Workplace Investigations Guide and learn how to:
Conduct best practice investigations through a framework of policies

Support employees through a trauma-informed approach to workplace investigations

Earn employee trust through a fair, compassionate and confidential process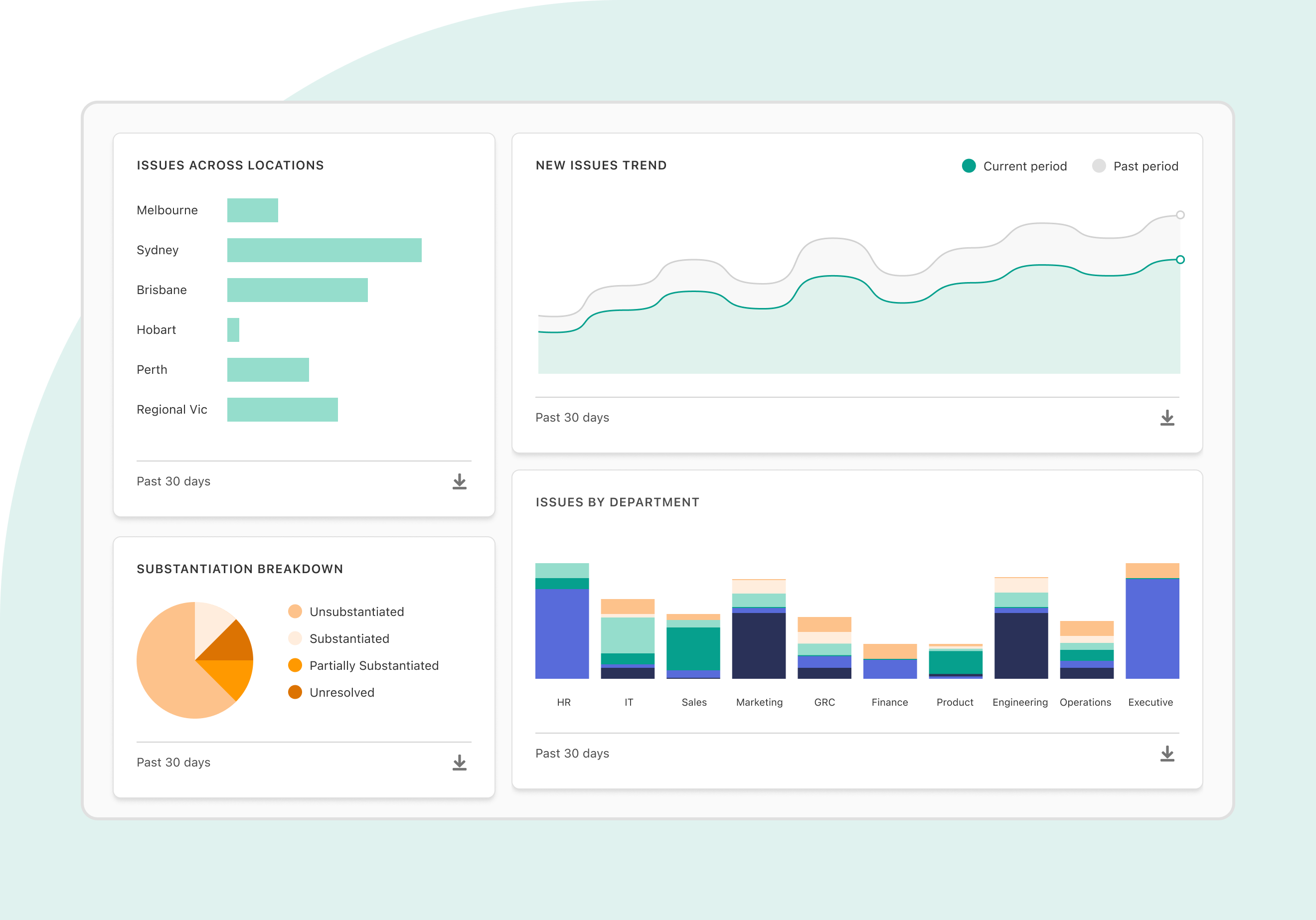 What is Rely?
Manage conduct & culture issues
Every issue, complaint or piece of feedback is an opportunity to listen to your team and earn their trust. That's why we made Rely – an intelligent case management platform that helps you prevent, detect and respond to issues, and build a better culture.